Ecofoam Sealant Foam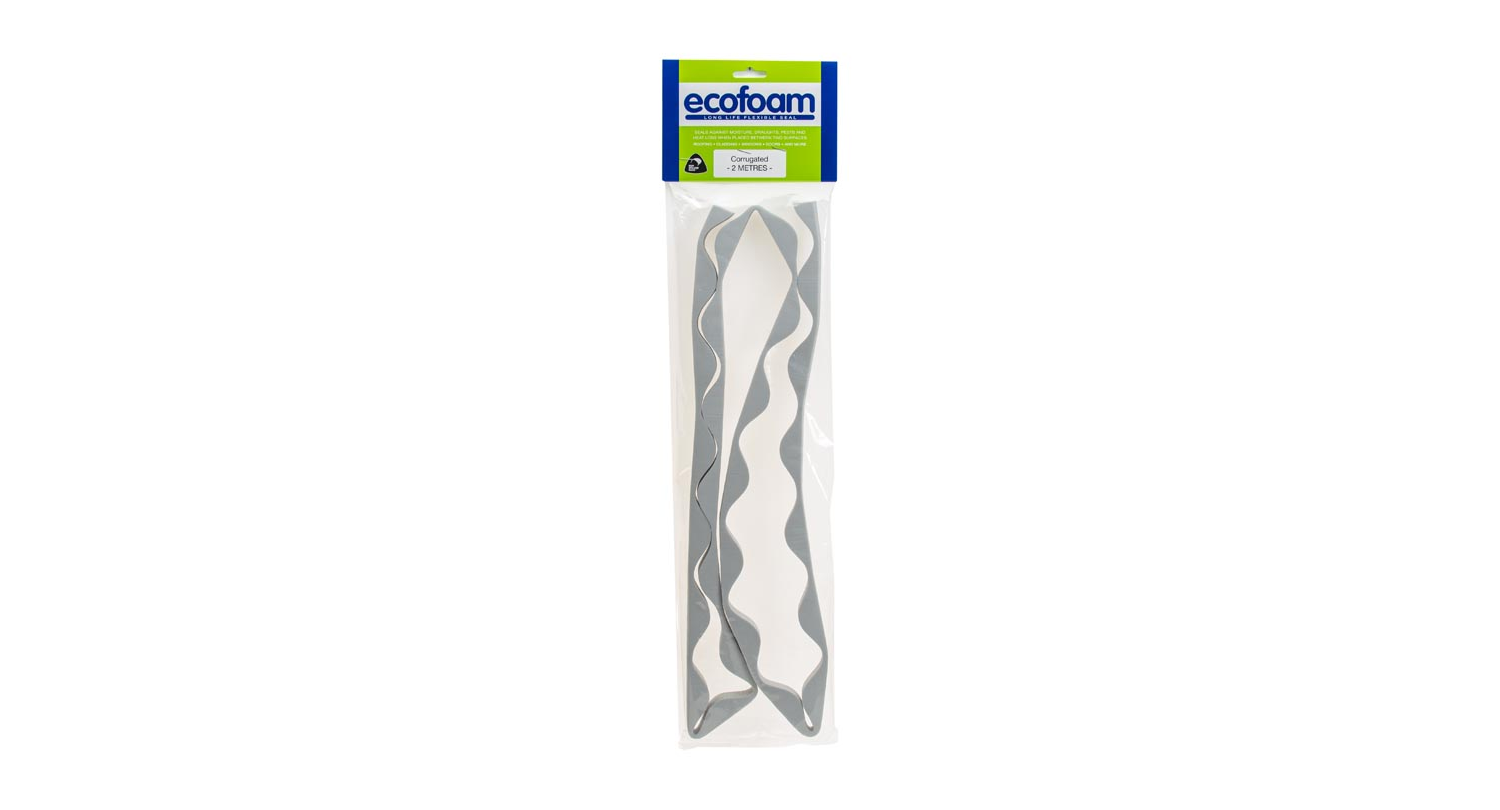 Pre-packed corrugated 2000mm Ecofoam pack. 
Our sealant strips provide a long-lasting seal or compression joint for moisture ingress, vermin and bird proofing and draught proofing. The corrugated profile of the Ecofoam allows it to fit the majority of roofs, making it one of our most popular foam products.
Ecofoam is a closed cell polyethylene foam ideally suited as a sealant foam and is best suited for larger scale projects. The material it is made from (PE) has many uses because of its stable nature. It has great resiliency, is a very tough material for its weight, has a good flexibility, has low water absorption, and resists water vapour transmission and hence finds use in life jackets and swimming kick boards.
Zincalume and Colorsteel Compatibility
Ecofoam has less than 0.065% of carbon black by weight. Ecofoam is suitable for use with Zincalume, Colorsteel, and Colorcote products.
Exposure testing and work carried out by CSIRO in Australia has shown that satisfactory performance and compatibility with Zincalume and Colorsteel can be achieved by washers and sealing materials that are free of or contain low levels of carbon black. This is providing that the carbon black does not lead to significant electrical conductivity of the washer or sealing material. 
Further recommendations were made based on test data determined by CSIRO on the electrical resistance and potential of materials with different carbon contents. 
The manufacturer of Zincalume and Colorstell, BHP, has recommended that: whether used a a washer, sealing filler strip, or weather seal, rubber-based sealing materials in contact with either Zincalume or Colorsteel G2z product must not have carbon black filler levels of more than 15% by volume or 25% by weight.
Ecofoam is manufactured from crosslinked polyethylene foam and our suppliers have advised the carbon black contained in it is less than 0.065% by weight, compared to the maximum allowed of 25%.