Airflo KK Vent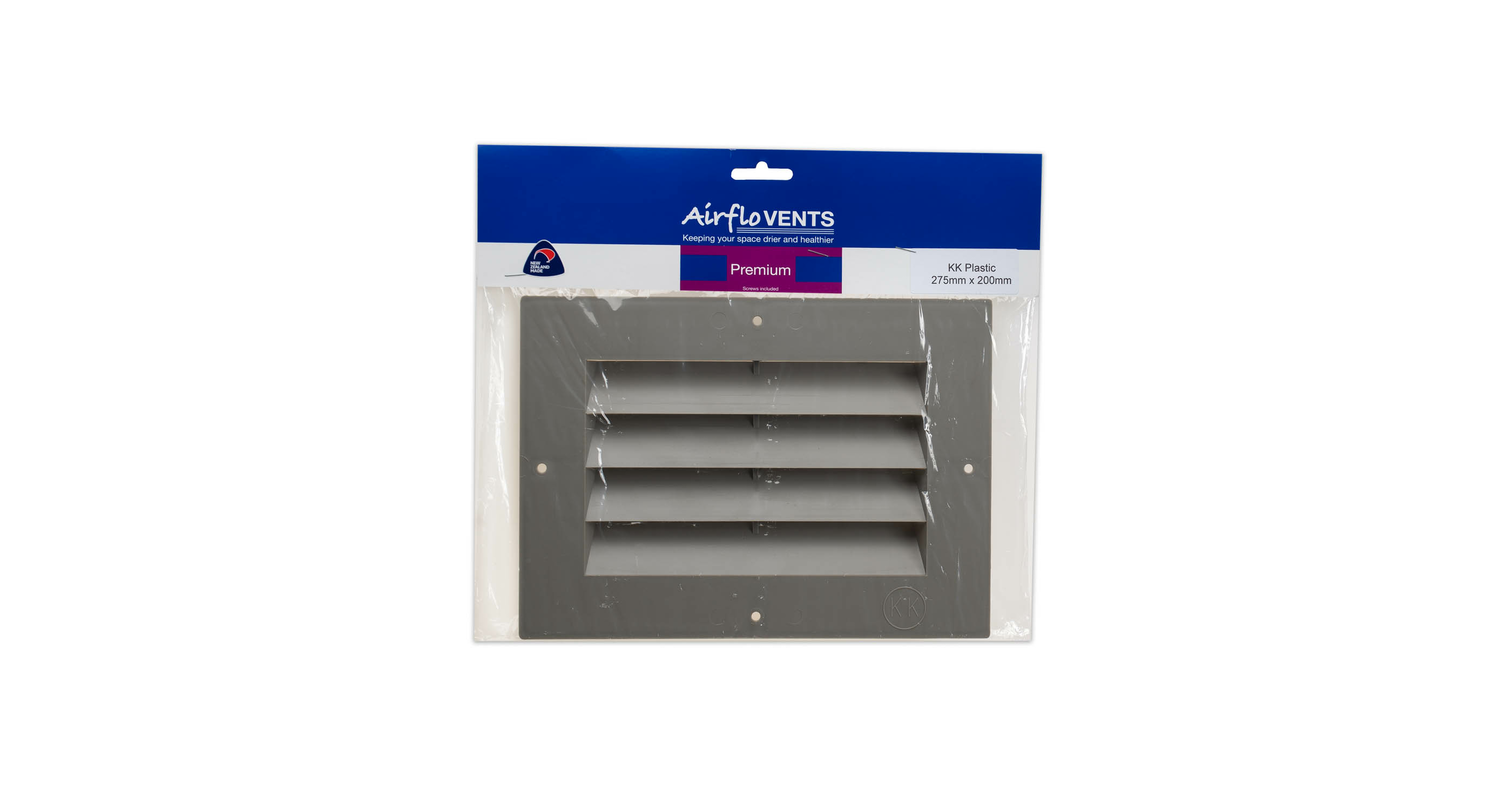 Pre-packaged grey plastic KK vent with screws.
275x200mm. 
Our Mid-Century foundation vent is a grey plastic vent and is designed to sit proud of a foundation aperture. The louvres on this vent are tilted to shelter the house from rain but still encourage airflow.
This vent is sold singularly.
Airflo is a range of louvered vents supplied to meet a wide variety of situations where ventilation is required such as foundations, wall cavities and for air conditioning and heating ducts.